IP Software Cloud 2.0
Work was never before such a playful experience!
Our unique innovative Broker Software is now here for you!
Use our professional user friendly Software completely free of charge or choose the Premium Full Version with its great variety of enhancements and extras for even greater success!
1 Contract=1 Price=1 Central access=1 Click=Advertising in 300 portals
Join us and become an international real estate agent.
Bring your presentations to the next level.
Your customers will be thrilled by the skyrocketing numbers of potential buyers.
Would you like to learn more? »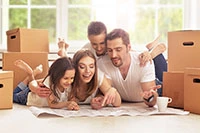 Living
Are you looking for your dream house, a detached house, a loft to rent or a family house? Then let us assist you. At Immo-Paradise.eu you have a great variety of choices throughout all of Europe, so your search will be a short and a fruitful one.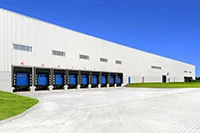 Business premises
Commercial spaces of any type and style, modern, traditional or with a special equipment – Immo-Paradise.eu is your shortest way to find what you are looking for.
Immo-Paradise.eu is offering you an extensive choice of commercial spaces and business premises. Whether you are looking for a business park, an office space, a practice or a special property like a restaurant or a warehouse - with us you will find it really fast.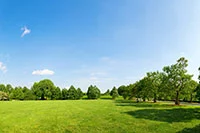 Plot
You are looking for the perfect plot for your very own dream house? Then Immo-Paradise.eu is your choice. With us you will find new construction sites, building plots, beach fronts, lake plots, new building areas and so much more.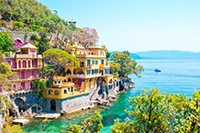 Abroad
Become an international real estate vendor! Advertise your offers all throughout Europe and cease the most attractive time, when everyone is looking to invest in your properties. Offer your services and real estates to all and experience how the value of your estates is rising up with each potential buyer.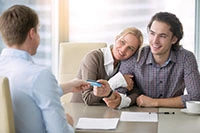 Real estate broker
Have a look at our Vendor Data Base and find the real estate professional who will expertly navigate your property search or assist you in selling or renting of an object.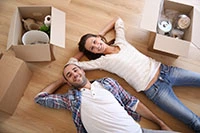 Rent a flat
At our extensive data base you will find a wide range of suitable flats to rent. At Immo-Paradise.eu you can find all offers. Explore the area of the chosen real estate by using our map function.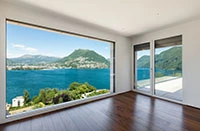 Apartment
You are looking to buy an apartment? There is a wide range of apartments listed on our Property portal complemented by our guide book with tips and guidelines to make your search a pleasant and stress-free experience.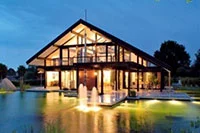 Buy a House
You are looking for a new family home? Our Property portal is presenting you with extensive search- and filter options so your dream property can soon become a reality.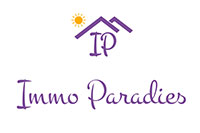 More than a Property portal
It's easy to profit by the countless varied offers on our property portal. At your disposal is a vast choice of properties from all over Europe. Find your dream property in one of the 20 countries we cooperate with and let Immo-Paradise.eu provide you with the contact data of this property's vendor. We will translate the property's descriptions into the language you prefer and we would be happy to read them aloud to you as well.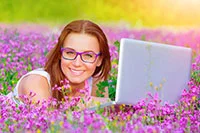 Transform your property search into a pleasant and playful experience.
Searching for the dream property could be real fun. Try our trendy and user friendly Property portal and get a different experience. Modern picture galleries, expansive object exposes and useful filters will assist you in your search.
Exceptional property offers
At Immo-Paradise.eu you will find plenty of properties which none of the other property portals has. From the stone age caves in Spain to the Polish castles - we have it all. The interconnection to the European property portals provides you with a great variety of living ideas in the various regions of Europe.
New objects matching your search criteria
Don't ever again miss the new property offers matching your search criteria. For your convenience we will inform you via email about newly arrived objects matching your preferences.
Easy contact with the vendor
With one simple click you can contact the property vendor and ask for further information or arrange a viewing of the property.
Powerful Software
Use our Software to export and advertise your objects in over 300 property portals all over Europe. We will do the translation for you. Make sure your property objects stay on the top thanks to our Update Service and match your objects / potential buyers to the rest of the real estate agencies to ensure a mutual success. There are plenty of opportunities out there just waiting for you!
Property search by object types
Apartments, Houses, Business investments, Flats, Detached houses, Halls, Malls, Shopping centers, Lofts, Maisonettes, Semi-detached houses, Practices, Housing complexes, Penthouses, Townhouses, Restaurants, Parking garages and many more...
Looking for properties country-wise
Spain, France, Italy, Portugal, Denmark, Germany, Switzerland, Austria, Hungary, Bulgaria, Greece